MR. RAMESH C. GROVER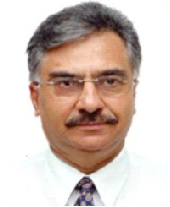 Mr. Ramesh Grover is the Founder Director of Quality Growth Services Pvt Ltd, a leading Consultancy and Training Organisation. He is a Chemical Engineer from IIT, New Delhi with over 42 years experience, including the last 27 years working experience invarious Management Systems including Quality, Environment and Safety.
He has assisted more than 1500 companies on Business Excellence, Quality Improvements and Customer Satisfaction, Environmental Management System and Occupational Health & Safety Management System based on ISO 9001, ISO 14001 and OHSAS 18001. He has assisted many companies in the implementation and Certification to Environment Management Systems as per ISO 14001 and Occ Health & Safety Management System as per OHSAS 18001. He has assisted many companies in implementing Behaviour Based Safety (BBS). He is a well known trainer on BBS and conducted a number of training programmes in India and abroad. He is among first five Registered Lead Auditors in India on ISO 9001/ ISO14001/ OHSAS18001 from IRCA, UK, and has conducted more than 125 Lead Auditor Courses in India and abroad.
Mr. Grover has done a number of Safety Health & Environment Audits for various types of industries. He is a trainer on Construction safety, providing training on General Construction Safety, Crane Safety, Electrical Safety, Welding and GasCutting Safety, Excavation, Working at Height.